About Powered By Coaching
---
Lauren Trecosta
Therapist.  Mom.  Roadschooler.  Adventurer.  Lauren became a full-fledged Digital Entrepreneur when she emptied the house, packed the kids and the car, and hit the road for a cross-country field trip.  She now works with clients exclusively online -- and is putting her experience to work, helping other people like her leverage the digital economy to create wealth and find freedom.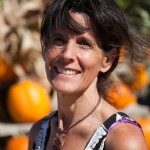 Harry Parker
Photographer, Adventurer, Skydiver, BASE Jumper.  Harry has lived on his own terms as a skydiving, instructor, coach, cameraman and photographer.  Living light, traveling the world and jumping off high places doesn't always net a nice 401k.  Sky coaching transitioned into general coaching and communications.  Harry now dedicated himself to helping others escape the grey cubicle.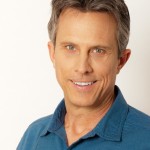 ---
Why Did You Start Your Business?

Harry and I started out as a coaching team. When we discovered that the majority of our clients' goals were consistently for more personal and financial freedom, we changed our course. We realized that overwhelmingly people wanted their own business, to call the shots, and have more time freedom.
We created our Digital Life Business to help people realize their dreams by creating a profitable online business. We are dedicated to helping people through one of the toughest transitions of their lives; creating an online business where they could be their own boss and create financial freedom on their own terms. We help ambitious Moms leverage the Digital Economy to realize their dream lives.
First:

We Are Fiercely Independent
Being our own boss is not a dream. It is a lifestyle requirement. We are in charge of our lives, time and financial freedom. As a homeschooling single parent who loves to travel, a 9-5 job is out of the question. As a skydiver, BASE jumper, and photographer, no cubicle would be large enough to hold Harry's ambitions.
Second:

Exponential income is truly possibly through the digital revolution.
If the Industrial Revolution was about interchangeable parts, the Digital Revolution is all about automation. The digital world provides a unique and unprecedented opportunity to make exponentially larger income as never seen before.   The future and opportunity are here and now.
Third:

We believe in being the change you want to see in the world.
We try to live that in a loving way each day. At the same time, we know that the impact and our capacity to give real opportunities to ourselves, our loved ones, the community, and beyond, grow significantly with a power of wealth.
Fourth:

We discovered authentic, integral, and self-made multi-millionaires.
These Digital Marketing Experts are truly visionary and have a passion to help people follow in their path. They made getting involved easy, through systems, education and community to ensure success, and we haven't looked back.
What Do Customers Love About Your Business?

Freedom to spend time with your family
Work according to your own schedule
Ability to "Earn While You Learn"
Mentors To Guide You Through All The Challenges
Support Of People Who Understand
Customers LOVE the freedom they get to enjoy as a regular part of their life when they live the Laptop Lifestyle. They work and travel when they want as well as take advantage of the best educational and business opportunities for themselves and their families.
Customers are very APPRECIATIVE of the integrity of our products and services. They are numerous, thorough, and proven. We and our partners offer a plethora of resources: tools, training, software, everything you need to create a profitable online business.
Customers say they find ACHIEVEMENT through Mentorship, Community, and Support they receive. From unlimited coaching (yes, really), to a very active community and regular interaction, you are given everything you need to achieve the lifestyle of your dreams.
Do you have any customer testimonials?

As a homeschool mother of three, I am incredibly busy with no real plans for the future after the kids leave. Now I am creating my own business online based on all my homeschool community involvement and have my first real product coming out this year. I never thought I could figure out all this web tech stuff, and you were right, if you can send an email, you can figure anything out. Thanks to your help, my future and the future of my family is that much brighter. Thank you for all the support, guidance and mentorship!

Christina Brown, AKA Homeschool Mom
I've been fighting for animals most of my life as a rescuer. Since creating my website and starting my fan page, I am actually engaging with my community and work in an entirely different way. Now I have a place to showcase my art, sell classes and provide a portal for real horse care while helping to raise the funds I need. This is who I am. This is what I love. Thank you for helping get me online.

Susan Boyd, Art & Animals
What a great partnership this has been! Since our first meeting I've established a growing grass roots fan page, established myself as a leader and authority figure, and have grown into actually running a real website. For the first time I am actually selling products and doing what I love while creating a huge following of friends and memories. Thank you for all the mentorship, partnership and friendship!

Bill Flynn, Club Jump IN!
Since you helped us out with our social media we've brought our Fan Page from 500 to over 3800 in just over a year with absolutely NO Advertising. Our raving fans are our most loyal customers. We look forward to partnering with you on our new website and staff training.

Dennis McGlynnis, Lodi Parachute Center
If you were to start over,
What advice do you have?

First:

Creating a business online is totally possible for anyone
The new digital landscape demands integrity and authenticity. Creating You, Inc. based on your own values, dreams and passions is 100% legit and possible on the internet today. "Earn while you learn" is real with internet marketing.
Second:

Education is the golden key to online success.
If you don't know the basics of current online marketing techniques you will go broke trying to succeed. In this new age of competitive online marketing, you do not have to start from scratch. There are systems, templates, products and tools the winners use, and they are available to everyone. All of them are completely applicable to any business you start online and offline.
Third:

Mentorship is the fast track to success.
The fastest way to get where you want to go is to follow someone who has made it. Mentorship and coaching are truly invaluable to succeeding in online marketing. Switching from the rat race and being our own boss requires new mindset, leadership training, and accountability. Bottom line, if you are not being someone others can follow, your business will stagnate.
Fourth:

Every business requires investment.
Nothing is for free, and neither is starting a business. The biggest investment you can make is in yourself, education and training.
We wish we had known earlier that the BEST way to live the Digital Lifestyle is to invest in ourselves. We needed to find ONE system that we were passionate about that would take us systematically through the whole process!
We eventually found one, but it would have been amazing if we had found it two years ago when we first started! We needed one system with mentorship, products and training that can be used for any business, and any product.
You are NOT Alone:
We wish we had done that first and not tried to do everything on our own piecemeal!
Let's face it, the online landscape can be very confusing, distracting and frustrating. We are sure we are not alone when we tell you that we spent plenty of money chasing the latest greatest online idea. We joined, hopped, skipped and preached the latest MLM product. Plus our inboxes were positively overflowing with emails pitching the latest gidgets and gadgets. We spent a lot of time fractured, disoriented, and frustrated. You don't have to.
Strggling With An MLM Product
Feel Abandonded By A Sponsored Company
Using A Replicated Wegsite
Confused With Technology
Obsessed About An Idea Or Product You Want To Sell But Don't Know How
Always Staring At Your Computer And Not Your Kids
Working On Someone Else's Dream And Not Your Own
Lost In A Never Ending Pile Of Salesy Emails
Sick Of Buying The Newest Miracle Money Maker
Tired Of Empty Promises Of Instant Income
Spending Way Too Much Time Alone
Getting Nowhere Fast And Spending All Your Time Getting There
If so, give us a visit,
"You Can Do This, We Can Help"
Lauren & Harry