As online business entrepreneurs, our business coaches, Greg & Fiona (the business coaches that come with SFM membership) tell us we should write four blogs a week.
Harry does the tech stuff so most of the writing falls in my domain.
I managed to whittle Greg & Fiona down to three blogs, but even writing a three a week can be hard to pull off.
I have a love-n-cranky relationship with writing.
I love it. It's fun. I lose myself in it.
It also can make me a little cranky.
It takes so much time to write a good blog. It gets lonely sitting behind a computer. And finding 3 topics to write about in a week can drive a body to distraction.
Sometimes, I avoid it. I busy myself with a flurry of other tasks – like filing my nails, wondering what I'll make for dinner, correcting the children, or busying myself with someone else's problems.
Getting Real With My Blog
There was a time when I found ways to cheat the system, too. I said I was writing three blogs a week, but was really scraping by with the bare minimum.
The point is I was cheating myself. I said I was really trying when, in fact, I wasn't trying hard enough.
I had to get stern with myself and stay accountable to my goals. (Otherwise, what a ridiculous waste of time! Are you with me?)
In the end, it comes down to habits.
Developing habits to support the blogging habit is what makes blogging regularly possible.
As my commitment to blogging grows, so do my blogging habits.
Finding The Heart Of Your Business (& Yourself) In Your Blog
I've developed habits that support the blogging habit that I want to cultivate … and so can you.
Before we get to the habits themselves, it's important to get to the WHY of your blogging.
For online business entrepreneurs, the purpose of the blog is to share yourself, lots of valuable information, and an opportunity for the reader (ie potential customers) to take action. Your blogs should be educational, entertaining, and valuable to your readers.
The more authentic you are, the easier and more logical blogging becomes. Your blogging habit begins to take shape. You begin to feel an attachment to your readers and an obligation to deliver on your blog.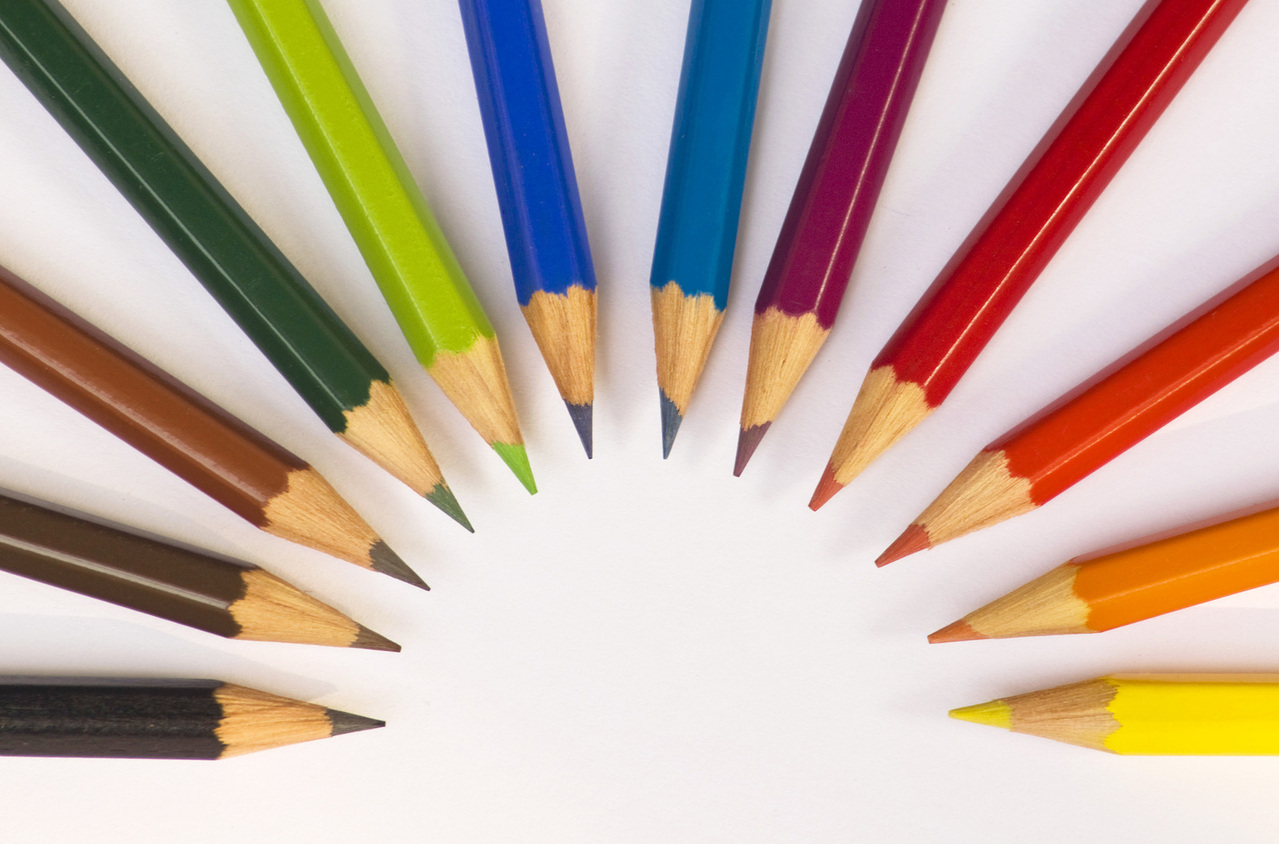 A Dozen Tips To Develop The Blogging Habit
Commit to writing a blog and email broadcast at least once a week.
Choose one day each week each week to send out your blog. Your blogging schedule doesn't need to last a lifetime, but you should be able to stick with it for a few months.
Write to your ideal customer/client. Think about clients you already have or an ideal client yet to come. This person could even be you a few years ago. The more detailed you are in your description of this person, the easier it is to write the blog.
Imagine conversations with your current customers. What topics would make them stop, listen, ask questions? These are themes that you'll want to develop blogging topics around.
Write down a list of 25 blog topics. Ideally these topics should be a mix of difficulty level for you to write about.
Group your list of topics by theme and add to them. Blog topics tend to have themes. It can be easier for a blogger to write – and the reader to resonate to – a series that builds on itself. Blogging in a series helps you educate your readers more completely on a particular topic. It also provides great material for your to re-purpose later. For example, I've recently written a series on blogging: how to write headlines, what to write about, how to use images, developing the blogging habit.
Make note of shareable stories in your everyday life – and connect them to the call to action in your blog. People remember stories. Blogging experts like Jon Morrow include stories regularly in their blogs – and in their blogging templates. Ancient lessons were passed down through stories – not lists of facts. Stories, the ones we hear and the ones we tell, give life meaning.
Check out competitors' blogs. What do they write about? Get ideas. See what speaks to you. It is okay to borrow topics (not chunks of work). If you find a blog topic that you want to write about, read a few blogs on the same topic. Shut them all down. Then write. Remember it is not unique – or legal – to plagiarize.
Schedule blocks of time to write. Developing the blogging habit us reinforced every time you blog. People are more successful at developing habits when they have clearly identified when it will fit in the schedule.
Schedule an end time to writing. Honor the end of your blogging time. Be sure to get up and do something different. When writing one blog is an agonizing, never-ending process, the task of writing the next blog becomes a less and less appealing endeavor.
Get help when you don't stay true to your blogging goal. If your ambition for an online business and a blog is real, you'll regret not staying true to your goal. Get help to stay accountable to yourself and your goal. Time slips away quickly.
Remember your why. Why on earth are you doing – or trying to do – what you are doing? There is a reason. Chances are, it is a good one.
A Note Of Encouragement
Our clients are typically people who have discovered they have a gift they want to share – or want to take the gift they are sharing to the next level.
They have – and probably you have, too – taken a lot of courageous steps to get to this point.
And it is just the beginning.
Staying the course, getting around the roadblocks, allowing yourself to grow, training yourself to lean into your fears when you get stuck …. It's all a part of the work.
When you dedicate yourself to the goal, you realize it is not work. It is a way of being.
There can be no other way. Doing the hard stuff gets easier. You learn to manage the fear and moving forward becomes second nature.
The opportunity to be able to share your gift awakens and reinforces a desire to become more actualized.
Getting through blocks that hold us back is real. And it's magnificent.
About Us
Lauren & Harry help people build their business online. Our passion is to help you develop a powerful vision for your life — and give you the educational platform, support, and digital coaching to achieve it.
Photo Credit: